Water Softener and Water Filtration Systems
Improve the Safety and Quality of Your Northwest Ohio Area Home's Water
Hard water contains dissolved minerals and that's hard on your household. By adding a soft water conditioner, your clothes and dishes will be cleaner. Fabrics will be softer, appliances will stay cleaner and last longer. Food and drinks will taste better, you will need less soap and even your skin will feel the difference — softer.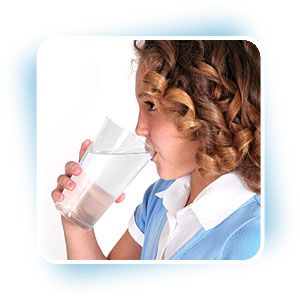 A water softener in your Northwest Ohio area home will fix these hard water problems:
Water spots on your clean glassware
Glassware that appears dull
Soap scum in sinks and bathtub
Chlorine smell
Takes a lot of soap to lather up
Deposit build-up and shorter life cycle for water appliances
Possible help with skin irritations
Water contaminants can vary based on your home's particular location. Your water quality can be affected by many factors including oil refinement, landfills, gasoline storage, farms, dry cleaners, and factories as well as natural conditions.
Water filtration and purification will improve home water quality if you experience these symptoms:
Suspicious smells – chlorine, musty, rotten egg, gasoline
Bad tasting water – metallic, salty, acidy
Suspicious appearance – rusty, cloudy, discoloration of your porcelain or cookware
Blackening and pitting of steel sink
Skin Irritation
Water filtration and softening protects and improves the operation of these plumbing system components:
Water piping system
Tank-less & tank type water heaters
Showerheads
Dishwashers
Ice makers
Geothermal heating and cooling systems
Clothes Washer
Boilers
FAST, same day water quality service, up front pricing, and clean, courteous technicians
Schedule an appointment that's convenient for you. We'll show up on time, listen to your water softener, water filtration and purification concerns diagnose your situation, make recommendations and prepare pricing by the job, not by the hour, so there are no surprises. Our water quality technicians will take great care of your home. They wear shoe covers, put down drop cloths, are trained to perform the work you need and will thoroughly clean up the work area. We follow up with a phone call to be sure you are satisfied. We stand by everything we do.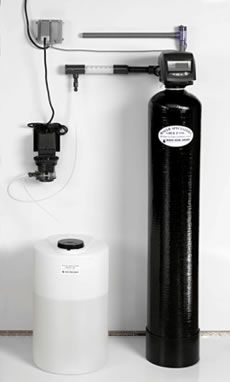 Hydrogen Peroxide System
This system is a safe, powerful and economical solution for sulfur removal. The hydrogen peroxide can oxidize hydrogen sulfide, ferrous iron, and manganese as well as other metals such as arsenic and selenium.
Sulfur
Sulfur can get into your water from a variety of sources. It also occurs in a wide range of concentrations. Carbon can only remove it in low concentrations and is completely worthless if it is coming from sulfur bacteria.
Most likely the original installation was done by knowledgeable professionals that know and understand your local needs for removing sulfur. I would continue using the current system if it is doing the job. Hydrogen peroxide is a good, safe method of doing the job.
We believe in providing the best service and education about your water needs. We can help you with your Chemicals, Filters, Reverse Osmosis, Water Analysis, Water Softeners, Purifiers, Filtration Systems, and all your other Water Treatment Service Needs.
Call Plummer Enterprises today at 419-740-7126 for expert, whole house water quality service and products – repair, installation, and replacement for all water softeners, water filtration, and purification systems.
Proudly Serving the Northwest Ohio Area
Including Bowling Green, Findlay, Napoleon and Toledo